A Special Partnership: Facilitators' Orientation Session for Yukon Government and Yukon Employee Union
The JLP is pleased to have been involved in supporting the establishment of the first Yukon Government (YG) and Yukon Employee Union (YEU) Joint Learning Program initiative.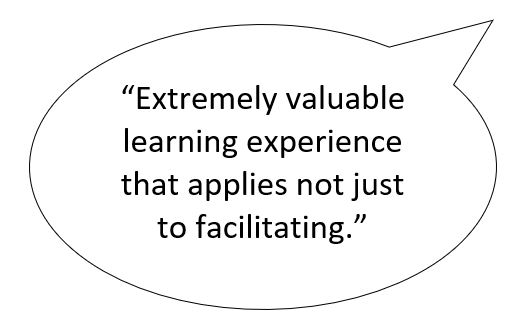 From September 20 to 29 2021, the JLP's Program Officers, Nathalie Duquette and Rachel Besharah, facilitated a Virtual Orientation Session for this brand-new initiative. Throughout the five-day session, participants developed their co-facilitation skills to prepare for the delivery of workshops on the topic of understanding the collective agreement.
As a result of the last round of collective bargaining, YG and YEU agreed to set up a one-year trial project to build a joint learning program of their very own for the Territory's public-service workers.
This Letter of Understanding was established long before the pandemic hit, and the orientation session was originally planned in person for March 2020. The partnership was intended to establish the very first cadre of facilitators for the new program.

Twelve participants attended the session, now virtual by necessity. Steve Geick, YEU National President and Ashley Strohan, representative of the YG spoke at the graduation ceremony. The session was moderated by Désirée Yaxley, the JLP's Program Delivery Administrator.
The JLP wishes the Yukon Government and the Yukon Employees Union the very best in this new cooperative learning endeavour and is thrilled to have been a part of its beginnings!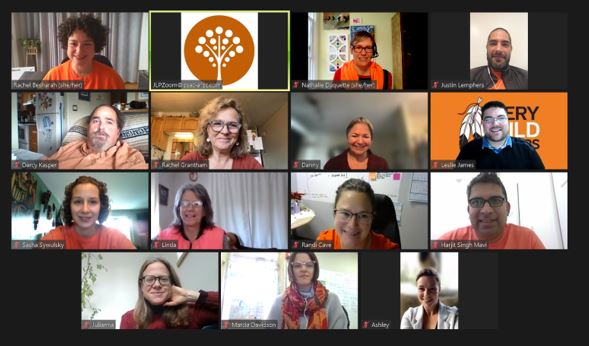 Top row, Left to Right: Rachel Besharah, Nathalie Duquette, Justin Lemphers
Second row, Left to Right: Darcy Kasper, Rachel Grantham, Danny Sheldon, Leslie James
Third row, Left to Right: Sasha Sywulsky, Linda Augustine, Randi Cave, Harjit Singh Mavi
Bottom row, left to right: Julianna Scramstad, Marcia Davidson, Ashley Salé