September 30: Truth and Reconciliation Day
The Joint Learning Program recognizes Truth and Reconciliation Day 2021.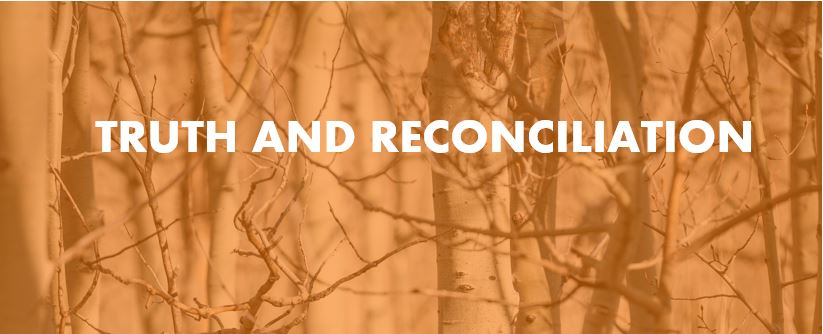 The recommendation to declare September 30 as the National Day of Truth and Reconciliation was one of the 94 Calls to Action by the Truth and Reconciliation Commission in 2015. This year marks the first year that September 30 will be considered a federal statutory holiday, the National Day for Truth and Reconciliation. This day is an opportunity to recognize and honour the survivors, families and communities so deeply affected by the legacy of residential schools.
In a year filled with tumult and chaos, news of thousands of children's bodies being found in graveyards at residential schools is tragic and distressing. As we take a day to reflect on settler legacies, reparations and reconciliation, there are concrete steps those of us who are settlers can take today to move justice forward for Indigenous people.
Here are some ways to mark Truth and Reconciliation Day 2021
Read the Truth and Reconciliation Commission Report. Learn about the realities faced by Indigenous Peoples in this country. Read the Calls to Action that recommend ways forward toward justice and repair.
Attend a ceremony or protest. There are local actions planned throughout the country to recognize the significance of this day, remember the lost and advocate for change.
Contribute to an Indigenous-led community organization. There are organizations that support Indigenous children and families or foster cultural and linguistic preservation.
Create space at work to talk about racism and anti-racism work, and how we can interrupt racism directed at Indigenous people. The JLP offers one such guided discussion: Anti-Racism: Let's Talk! as part of its Empowering Conversations series.
A National Indian Residential School Crisis Line has been set up to provide support for former Residential School students and those affected. Emotional and crisis referral services are available by calling the 24-hour national crisis line at 1-866-925-4419.